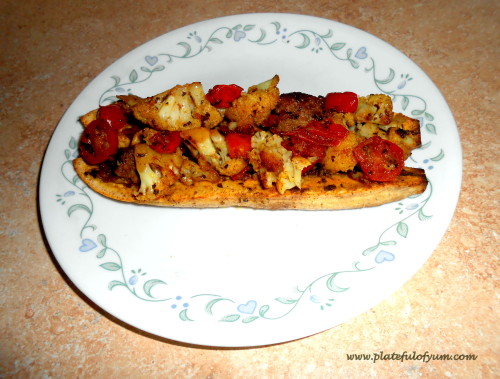 Servings: 3, Serving Size: 1 plantain, ¾ – 1 cup of veggie sausage mix
Calories: 438.1, Protein: 18.1g, Carbohydrate: 67.1g, Fat: 14.8g
Ingredients
1 ½ tbsp canola oil
2 tsp ground basil
2 cloves garlic, minced
1 tsp curry powder
¾ cup grape tomatoes (diced in half)
3 cups chopped cauliflower
3 sweet Italian sausage links
3 plantains
Salt to taste
Directions
Preheat the oven to 350 degrees F.
Dice each plantain down the middle without slicing them all the way in order to keep the two halves connected. Place plantains on a greased baking sheet, sprinkle some salt over each and place in the oven for 25 to 30 minutes, or until easily pierced with a fork.
Combine the cauliflower and grape tomatoes in a bowl. Add in the curry, basil and garlic.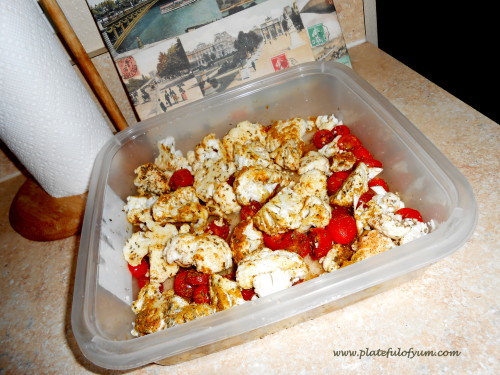 Cut each sausage link across, yielding about 6 pieces each.  Heat the canola oil in a non-stick skillet over medium heat; add in the sausage and sauté until browned. Add in the curried vegetable mix, and stir fry for about 6 minutes or until cooked through. Add salt to taste.
Spoon ¾ – 1 cup of curried vegetable and sausage mix over each plantain boat.
Enjoy.