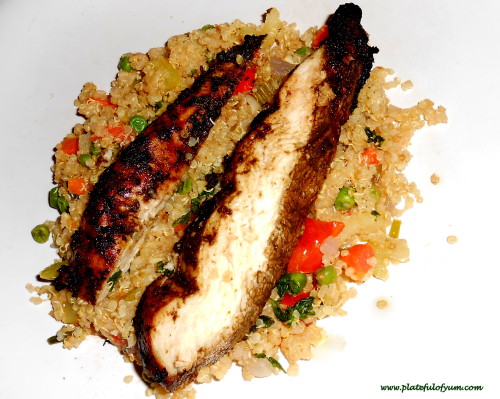 Perfectly flavored herb-baked chicken with only 5 seasonings. Yeah. Whoa.
Servings: 4, Serving Size: ¼ of 1 lb chicken breast
Calories:  224, Protein: 25 g, Carbohydrate: 6.5 g, Fat: 9.9 g, Sodium: 448 mg
Ingredients:
1 lb boneless, skinless chicken breast, cut in half
1 cup fresh parsley
½ cup balsamic vinegar
2 tbsp olive oil
½ tsp salt
1 tsp chili powder
Directions:
In a food processor, blend the parsley, balsamic vinegar, olive oil, salt, and chili powder together.
 Put chicken in a re-seal able bag, and pour sauce over it. Refrigerate for at least an hour.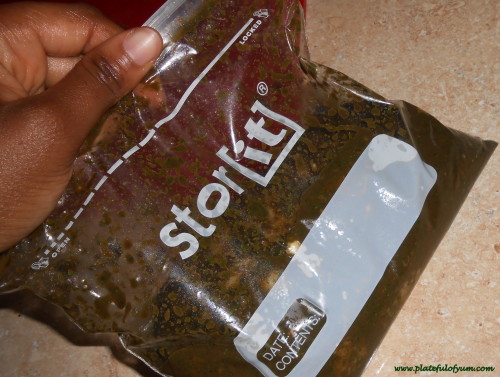 Set oven to 450 degrees F.
Place chicken on baking rack, place foil pan underneath to catch drippings.  (You can also use a grill if you so desire).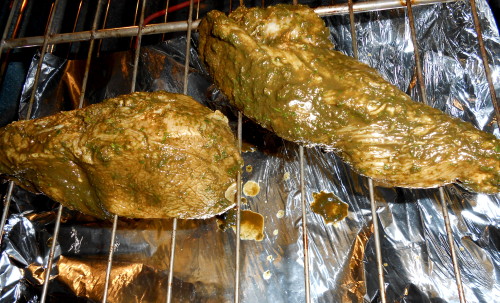 Bake for 25-30 minutes.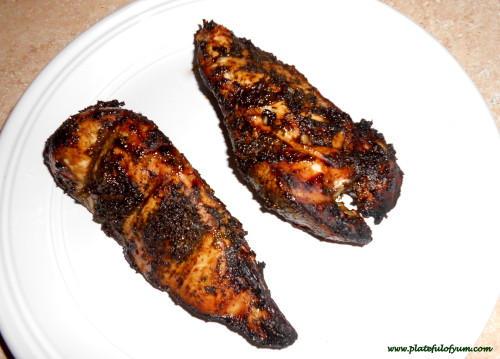 Serve warm. Pictured here with some Quinoa fried rice.