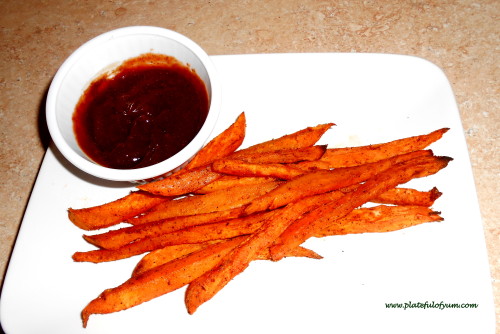 Servings: 4, Serving Size: ½ sweet potato
Calories:  82, Protein: 1.17 g, Carbohydrate: 12.3 g, Fat: 3.45 g, Potassium: 237 mg
Ingredients: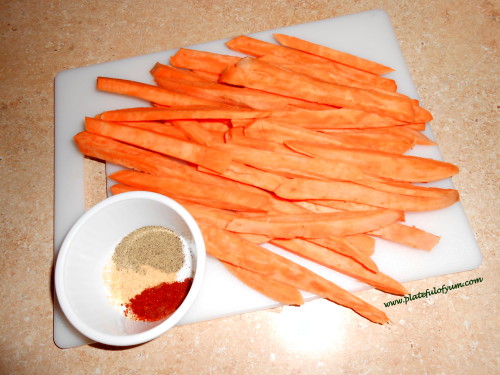 2 large sweet potatoes, peeled and sliced into 1/4 wide inch strips
½ tsp garlic powder
½ tsp black pepper
½ tsp paprika
1 tbsp olive oil
Directions:
Preheat oven to 425 degrees F.
Line a baking sheet with parchment paper.
In a large bowl, toss sweet potatoes with garlic powder, black pepper, paprika and olive oil.
Spread sweet potatoes on the baking sheet without overcrowding. Bake for 35 minutes or until golden brown.
If you are using a grill, place sweet potatoes on aluminum foil, lightly coated with cooking spray or oil. The cooking time will be shorter, therefore pay attention so that they are not overcooked.
Sprinkle salt to taste.