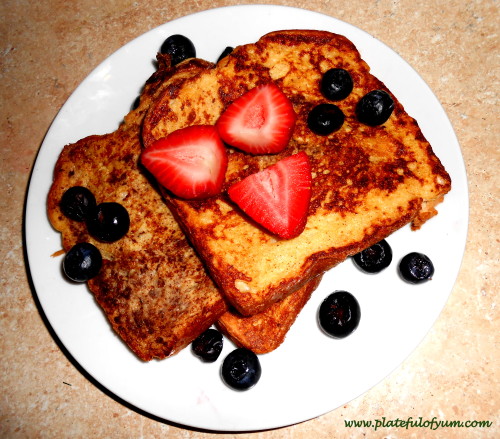 You can use any type of bread you desire to re-create this recipe. Typically I go for whole grain breads, which can contain up to 120 calories per slice. I wanted something that was lesser in calories and so I opted for Nature's Own Butter Bread which contains 60 calories per slice.
Servings: 8, Serving Size: 1 slice of bread
Calories: 96.6 , Protein: 5.90 g, Carbohydrate: 13.7 g, Fat: 2.44 g, Cholesterol: 79.6 mg, Sugar: 1.26 g
Ingredients: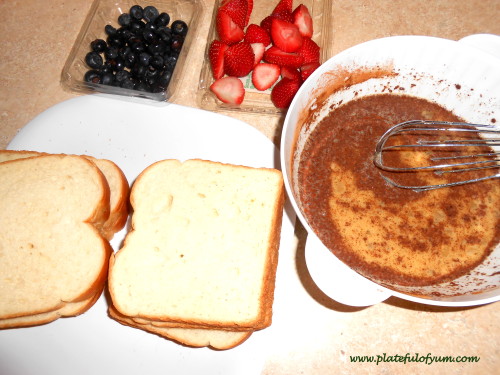 3 large eggs
1/2 cup skim milk 
1/2 tsp vanilla extract
1 tsp ground cinnamon 
1 tsp brown sugar
1 tsp ginger, ground
1/2 tsp nutmeg
8 slices Nature's Own Butter Bread (Or any bread of your choice)
Cooking Spray 
Directions
Thoroughly mix the ingredients together then dip both sides of the bread slices into egg mixture until thoroughly coated.
Heat a non-stick skillet over medium heat, and spray with cooking spray. Place bread slices on heated skillet (usually the skillet can accommodate 2 slices at a time.  Cook 2 -3 minutes per side or until both sides are golden brown.
 Top with your choice of fresh fruit, pancake syrup or both.