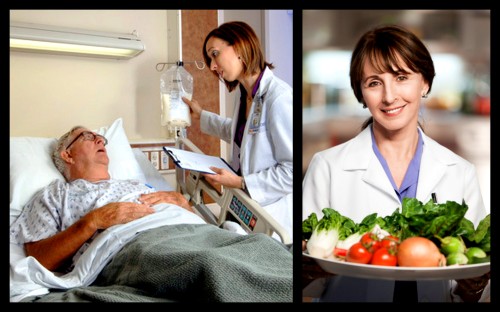 Often times I've had people ask me what the difference is between a Registered Dietitian and a Nutritionist. To outsiders (those who are not in the field of nutrition and dietetics) these titles are used interchangeably. However, there are significant differences between the two.
A registered dietitian (RD) is an expert in nutrition, who has satisfied the academic, training and professional requirements established by the Academy of Nutrition and Dietetics' (AND) Commission on Dietetics Registration (CDR). "RD" is a nationally recognized professional credential, which is conferred by the AND.
Before the RD credential can be received, the individual must complete a specially designed, accredited nutrition curriculum, go through an extensive supervised program of practice in some or all of the following areas- a health care facility, food service organization or community agency, and pass a rigorous registration exam.
A dietetics curriculum is composed of more than just menu planning and food science.  It also includes clinical nutrition, nutrition through life's cycle, medical-nutrition therapy, nutritional counseling, anatomy, physiology, biochemistry, and social sciences. Almost half of RD's possess a Master's degree in nutrition, and many have additional certifications in specialized fields such as renal, pediatric, sports, or oncology nutrition.
In order to remain registered, an RD must meet 75 hours of continuing professional education per 5 year period, and must also complete a professional portfolio with approved professional development goals and objectives by the AND.
On the flip side, anyone can use the title "nutritionist" with or without education, and/or training, in human nutrition. Some nutritionists may have a bachelor's degree in food, nutrition and dietetics. However, lack of the RD credential means that the individual has either not completed an accredited pre-professional internship/ practice program, or has not passed the national board examination for registered dietitians (or both). Not all nutritionists are registered dietitians, but all registered dietitians are nutritionists.
In March of 2013, the CDR approved the use of the credential "registered dietitian nutritionist" (RDN) by registered dietitians (RD) which emphasizes that all registered dietitians are nutritionists. This title is optional for use by RD's and was approved by the dietetic registration board to "communicate a broader concept of wellness, as well as treatment of conditions."