Servings: 10, Serving Size: 1 tomato half
Calories:  35.0, Protein: 0.55 g, Carbohydrate: 2.43 g, Fat: 2.83 g, Sodium: 148.0 mg
Ingredients: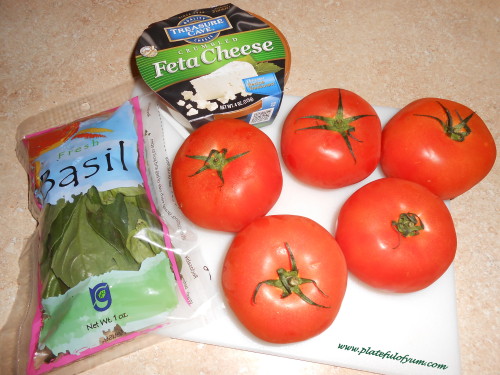 5 robust tomatoes, halved
10 fresh basil leaves, chopped
2 tbsp olive oil
3 tbsp Feta cheese
Directions:
Set oven to 400 degrees F.
Rinse tomatoes, and pat dry with a paper towel, then slice in half.
Set each tomato half in a baking dish, and top with feta cheese and basil.
Coat with olive oil, before setting tomatoes in the oven.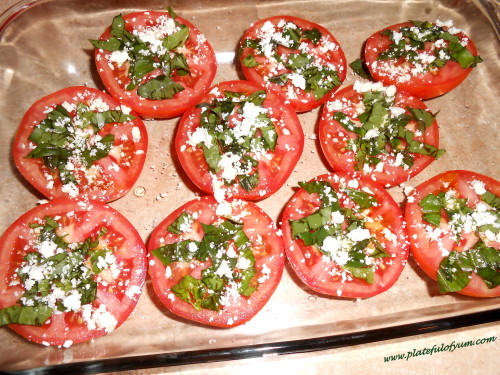 Bake for 25-30 minutes. Enjoy while warm.