Separate the science from the mess.  It's time to focus on real, SOLID nutrition facts.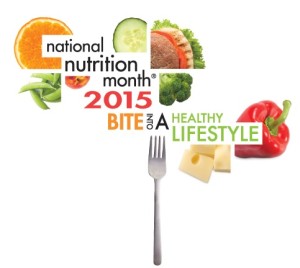 Did you know that the month of March is National Nutrition Month? The theme for this year is 'Bite into a Healthy Lifestyle'. A healthy lifestyle is much more than choosing to eat more fruits and vegetables. It is also essential to make informed food choices based on your individual health and nutrient needs. What are the steps you are willing to take to overhaul your health?
Remember that you do not have to start your health journey on your own, without support. A consultation with a Registered Dietitian (me) is the best approach to learning what your body needs to achieve peak health and prevent disease. 
Be well, always.