Unable to get away? No problem. This will surely transport your senses to a tropical Island.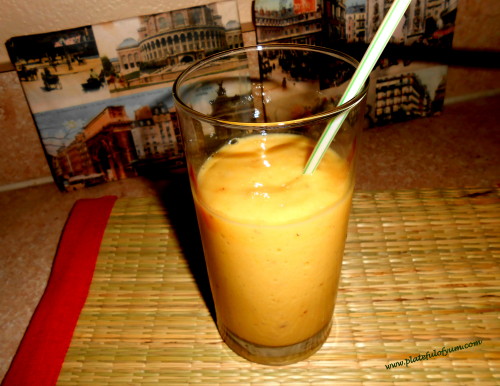 Servings: 2, Serving Size: 1 cup
Calories: 165.5, Protein: 5.06 g, Carbohydrate: 33.9 g, Fat: 2.41 g, Potassium:  466.8 mg,  Sodium:  45.0 mg, Dietary Fiber: 4.45 g, Sugar: 18.1 g
Ingredients:
1 banana
½ cup diced pineapple
1 mango, diced
1 tbsp flax seed
1/3 cup skim milk
1/3 cup Stonyfield vanilla fat-free yogurt
Directions:
Combine all the ingredients in a blender and blend until smooth.