You can make this recipe your own by adding milk chocolate or dark chocolate chips, and substituting pecans with walnuts or any other type of nuts you prefer.
Yield: 36 cookies, Servings: 18, Serving Size: 2 cookies
Calories:  334.8, Protein: 4.08 g, Carbohydrate: 36.7 g, Fat: 20.2 g, Sodium: 232.9 mg,            Sugar: 23 g
Ingredients: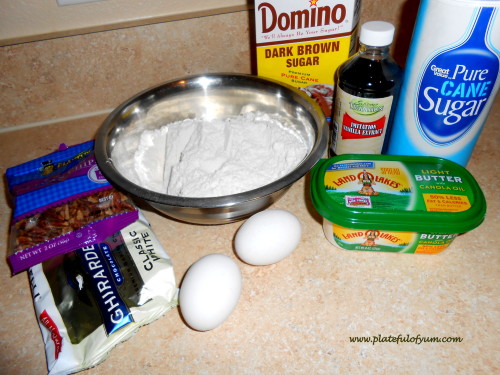 2 ¼ cup all-purpose flour
1 cup butter, softened
1/2 tsp salt
1 tsp baking soda
2 tsp vanilla extract
2 eggs, whipped
1 cup chopped pecans
1 ¼ cup chocolate chips
¾ cup dark brown sugar, packed
¾ cup white granulated sugar
Directions:
Pre-heat oven to 375 degrees F
Combine flour, salt and baking soda in a bowl.
In another large bowl, cream sugar and butter together. Add in the vanilla extract and the eggs. Mix together.
Add the creamed sugar mixture a bit at a time to the flour. Mix together with a spatula, until thoroughly combined. 
Add in the white chocolate chips and nuts next. Stir into batter.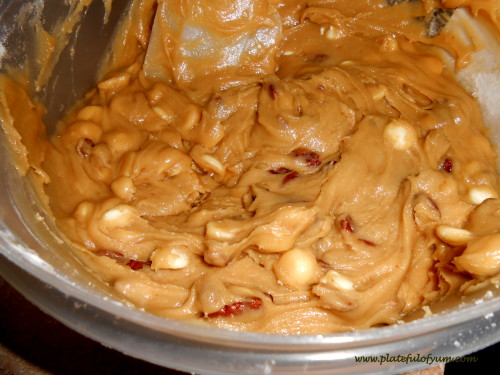 Line a baking sheet with parchment paper and scoop batter unto sheet using a 1 Tbsp measuring spoon.
Scoop batter 1-1.5 inches apart.
Bake for 9-11 minutes.
Let cookies cool on baking sheet for 2 minutes before transferring them until a wire cooling rack.