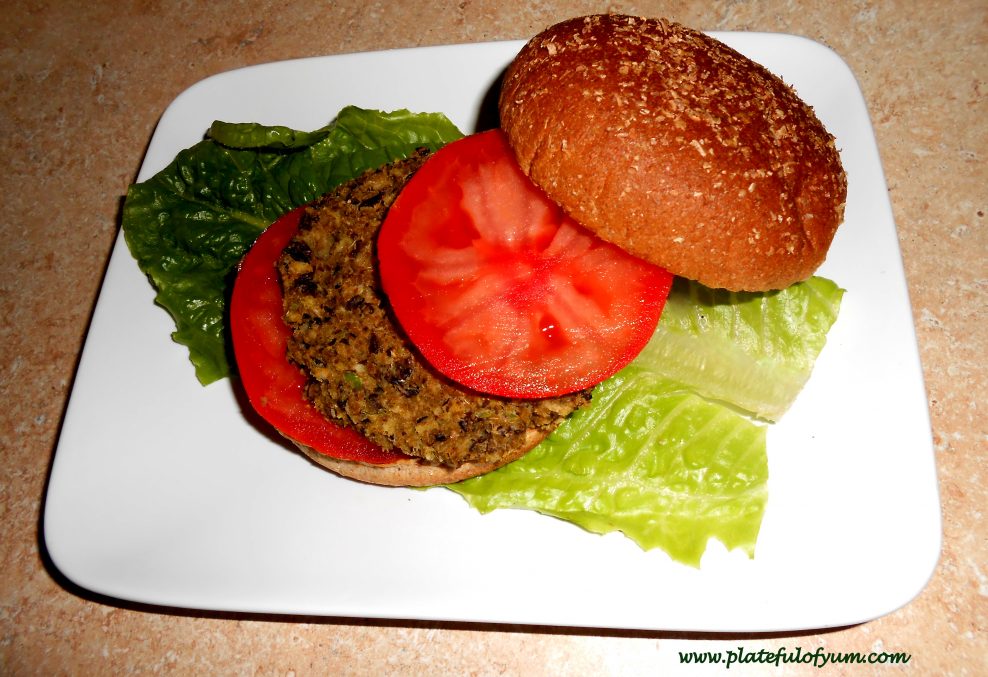 Black Bean Burgers
Servings: 8, Serving Size: 1 patty
Calories:  158, Protein: 6.95 g, Carbohydrate: 31.3 g, Fat: 1.91 g, Fiber: 4.91 g,Sodium: 372.6 mg
Ingredients:
1 can (15 ounce) reduced sodium black beans, rinsed
1 can (15 ounce) of corn
1 1/3 cup Panko crispy bread crumbs
½ green bell pepper, diced
2/3 cup onion, chopped
½ cup mushrooms
1 egg, whisked
1/3 cup Anaheim pepper, chopped (optional)
1 tsp garlic
1 tsp knorr beef bouillon powder (you can substitute with 1/4 tsp of salt)
½ tsp curry powder
Directions:
Preheat oven to 375 degrees F. If grilling, preheat outdoor grill.
Rinse black beans and drain excess water.
Blend together corn, onions, peppers, mushrooms and black beans. You may add up to ½ cup of water if needed for blending.
When all the ingredients have been blended, pour into a sieve to remove excess liquid. Use a spoon to press the excess liquid out by adding a bit of pressure to the pureed mixture.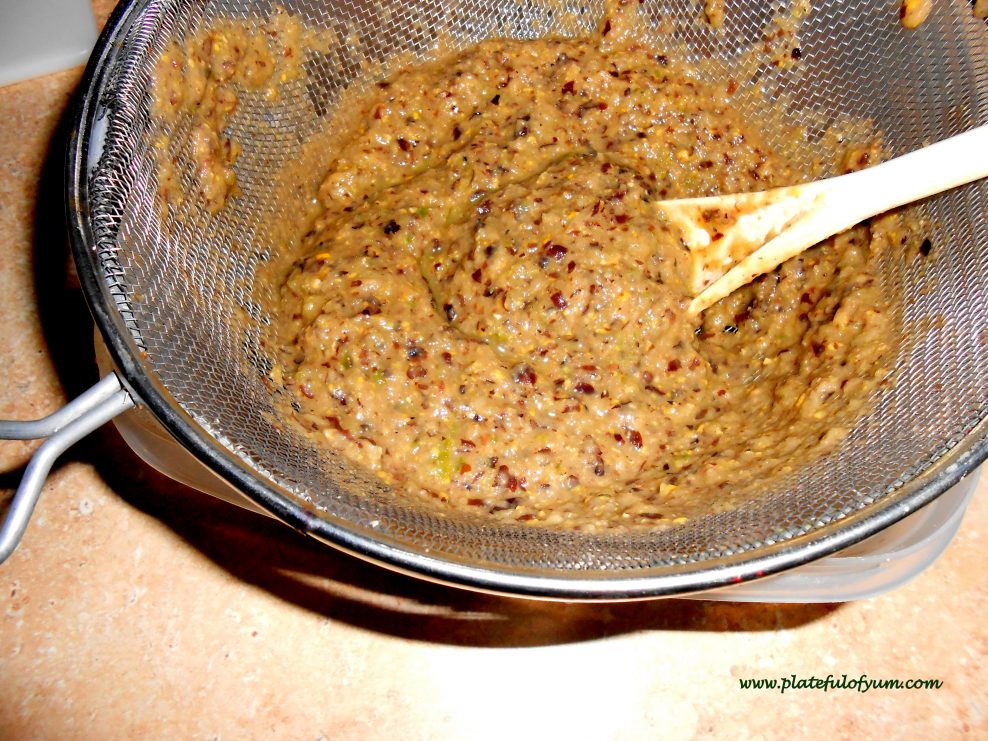 Add garlic, knorr seasoning, and curry, to drained pureed mixture.
In a small bowl, whisk egg, and combine with bread crumbs. Add this to the puree beans and mix thoroughly.
Line a baking sheet with parchment paper, and using a ¼ cup scoop, scoop out puree beans and form into patties (you should get 8 patties). Place in the oven for about 20-22 minutes.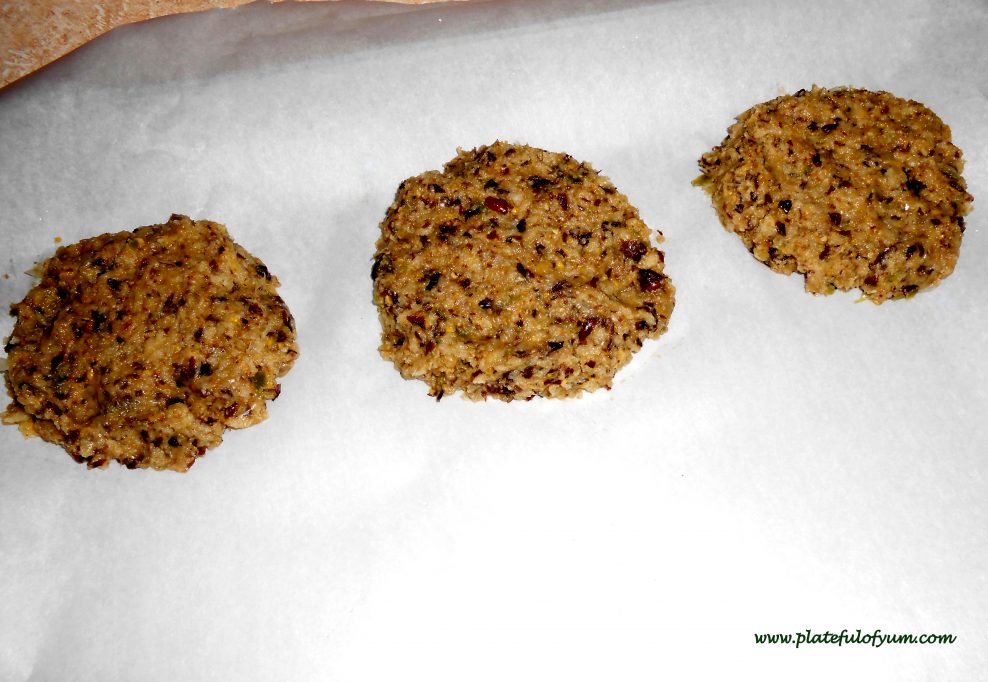 If grilling, place patties on a lightly oiled foil sheet and grill each side for 10 minutes.
Serve on whole wheat bun and other fixin's. You can be creative and use chickpeas or soy beans instead of black beans. You can also use your own unique blend of seasonings.