Eggplant and mushroom soup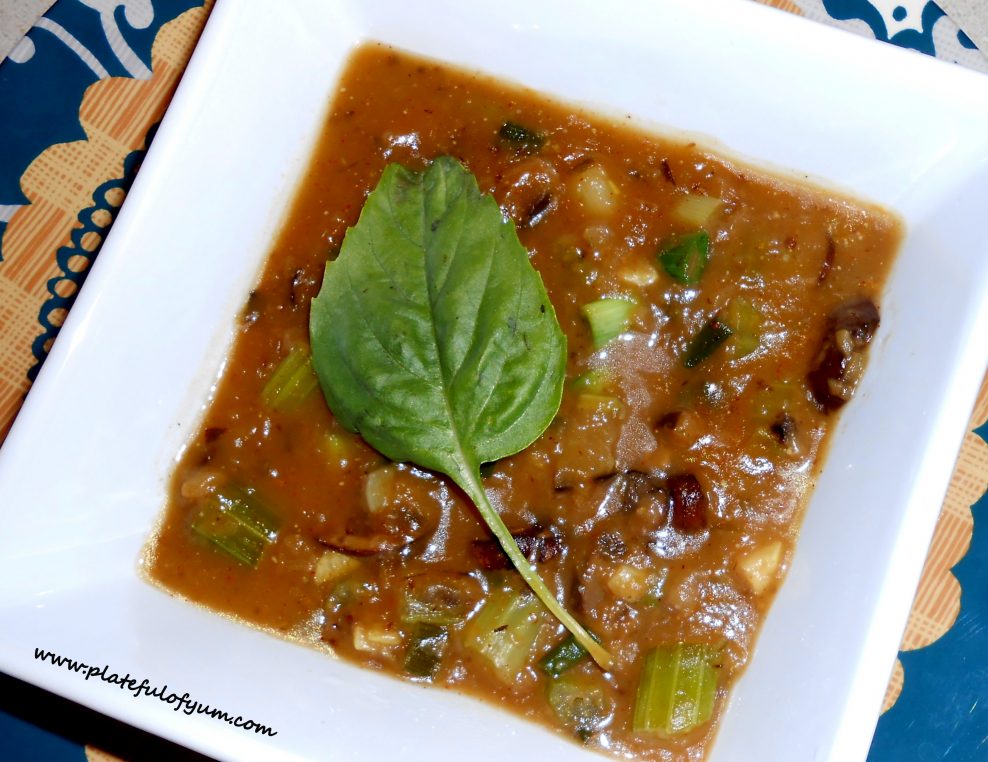 Soup and cold weather go hand in hand. Spice things up with this non-traditional hearty soup. You don't even need to add salt. The combination of ingredients give the soup tons of flavor.
Servings: 5, Serving Size: 1 cup
Calories:  83, Protein: 2.38 g, Carbohydrate: 11.3 g, Fat: 3.64 g, Fiber: 3.16 g
Ingredients:
1 large eggplant, cut into chunks
1 cup celery, diced
1 cup mushrooms, chopped
1 can (10 oz) cream of mushroom  soup
2 cups vegetable stock
3 stalks of green onions, chopped
6 basil leaves, fresh, chopped
2 garlic cloves
½ tsp paprika
1 inch turmeric (optional)
½ tsp cayenne pepper (optional)
Directions:
Combine eggplant, vegetable stock, garlic and turmeric in a blender. Pulse until a chunky consistency is achieved.
Pour this mixture in a large pot. Mix in the cream of mushroom and the rest of the ingredients. Cook on medium high heat for at least 30 minutes. Remember to stir occasionally.
Tips: This soup would go incredibly well with our garlic bread. You may add some water / or extra vegetable stock to the soup, if you don't want your soup consistency as thick.