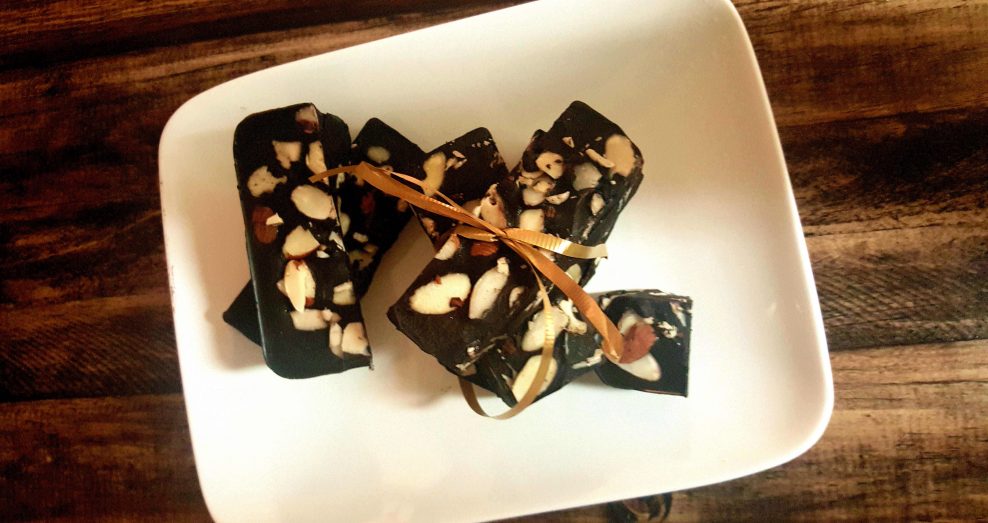 Ginger Dark Chocolate with Almonds
Flavonoids found in dark chocolate possess protective effects against cardiovascular disease by reducing the risk of blood clot formation, decreasing LDL (bad cholesterol) , increasing HDL (good cholesterol) levels and more. Feeling adventurous? You can make your own daring and unique dark chocolate by experimenting with various flavors from a variety of herbs and spices.  Heart healthy, antioxidant rich, and with only 5 ingredients, I must say this recipe is a win.
Ingredients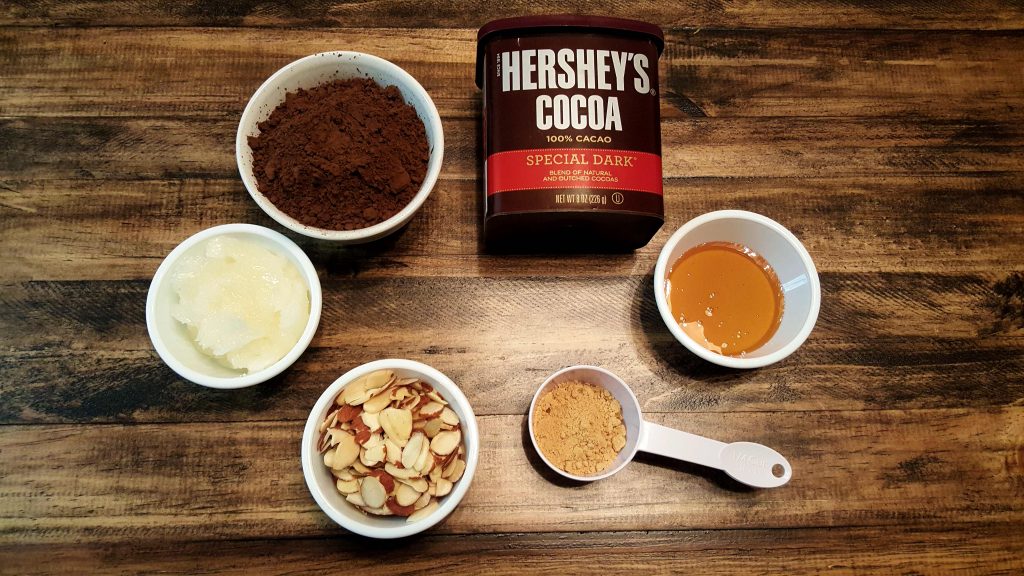 1 cup cocoa powder
½ cup coconut oil
4 Tbsp. honey
2 Tbsp. almonds (slivered)
2 Tbsp. ginger powder (may use 1 Tbsp. if a milder flavor is desired)
 Instructions
Melt coconut oil in a saucepan over low heat. Stir in honey until dissolved, and then add cocoa powder, ginger powder and lastly almonds until well blended. Whisk mixture together until smooth. (If it starts to thicken, you may add some additional coconut oil, until a smooth gloss is formed). Pour mixture into your desired mold. You may sprinkle additional almonds on the top as desired. Refrigerate until chilled, about 1 hour.