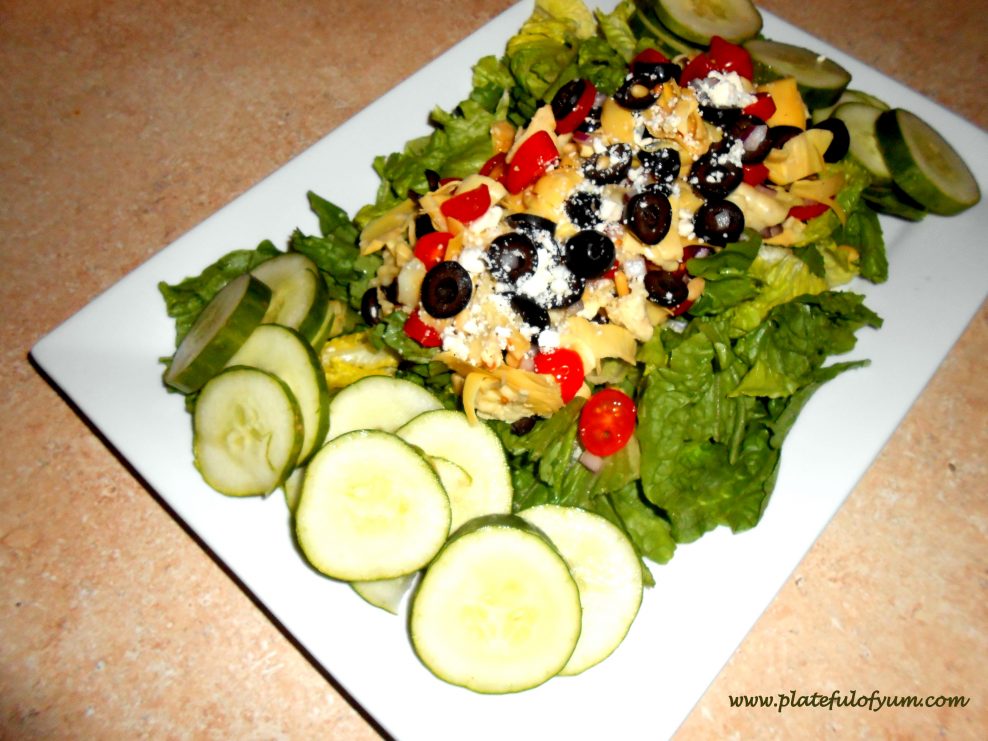 Servings: 8 Serving Size: 1 cup
Calories:  84.7, Protein: 2.24 g, Carbohydrate: 7.56 g, Fat: 6.06 g, Sodium: 165.6 mg, Fiber: 2.71g, Calcium: 36.4 mg, Potassium: 281.8 mg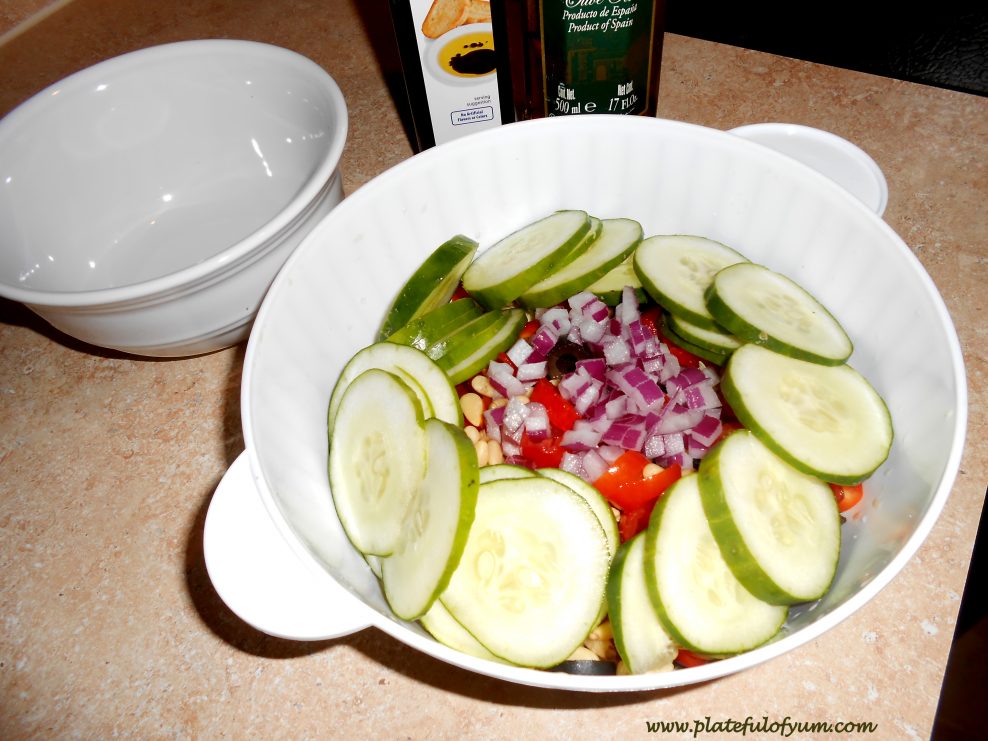 Ingredients:
1 cup artichoke hearts
2/3 cup black olives
1 cup cherry tomatoes
¼ cup pine nuts
1 whole cucumber, sliced
1/3 cup red onion, diced
3 cups romaine lettuce
¼ cup feta cheese
Dressing Ingredients:
2 tbsp balsamic vinegar
1 tbsp olive oil
Pinch of salt
Black pepper, to taste
Directions:
Lay a bed of lettuce and top with the rest of the salad ingredients. Sprinkle with ¼ cup of feta cheese.
For the dressing, combine the balsamic vinegar, and olive oil. Mix together. Add a pinch of salt and black pepper to taste. Drizzle on the salad when ready to eat.