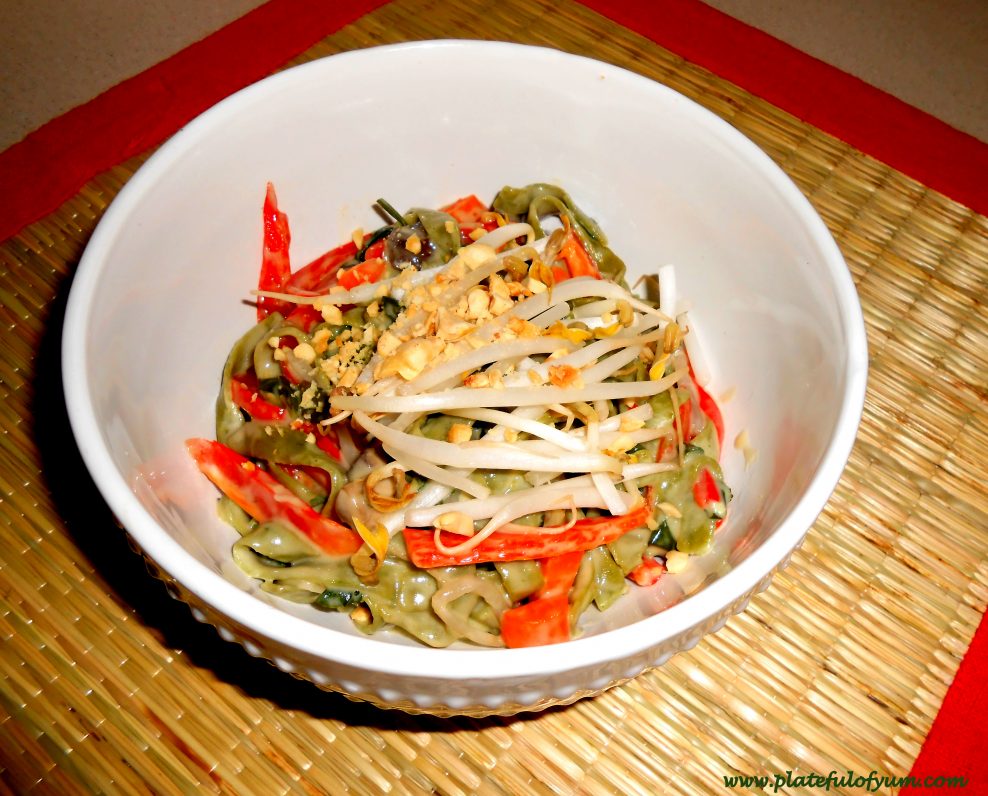 You probably already know this by now but I really love simple yet nutritious meals.  I got inspired to re-create a one-pot pasta dish thanks to this post on A Beautiful Mess  I thought it was such a scrumptious idea that I had to put a spin on it and create my own Asian inspired version.  I am going to be using this method quite a bit in the future and I cannot wait to try different combinations of ingredients and flavors.
Servings: 4, Serving size: 1 cup
Calories:  246, Protein: 6.9 g, Carbohydrate: 35.4 g, Fat: 9.75 g, Fiber: 8.00 g
Ingredients: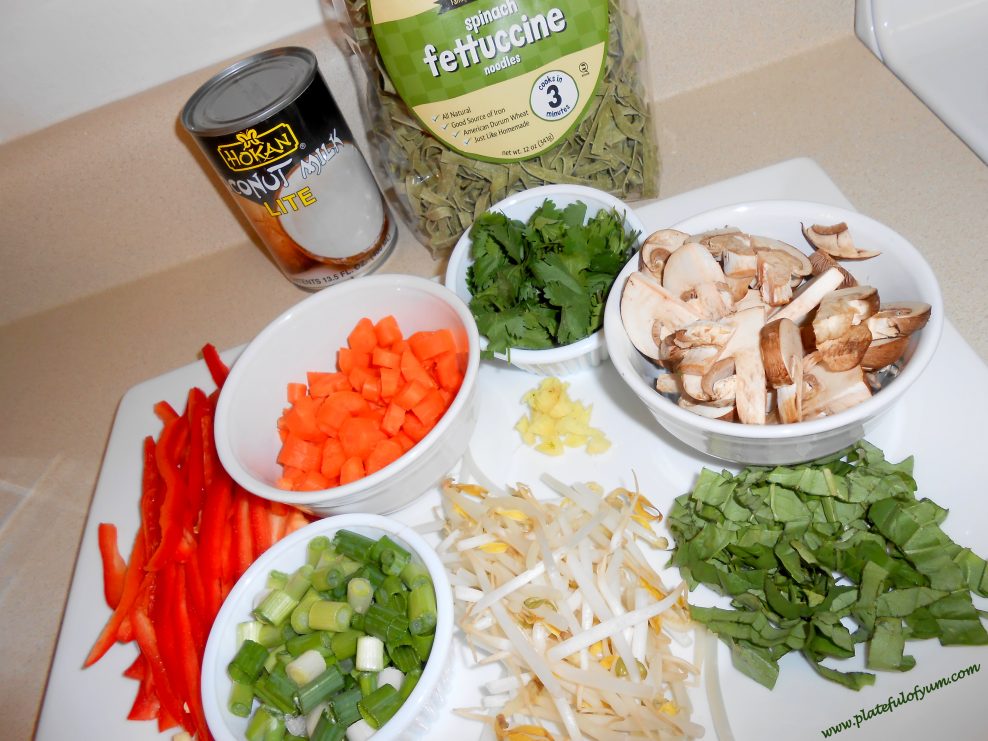 3 large carrots, diced
1 large red bell pepper, sliced
4 green onion stalks, chopped
1 cup fresh cilantro, chopped
1 cup bean sprouts
½ tbsp of olive oil
1 cup bella baby mushrooms
3 fresh basil leaves, chopped
½ inch ginger root, chopped
1 garlic clove, chopped
1 can of coconut milk, light (14 ounces)
3 cups (or 4 oz) of spinach fettuccine pasta
Pink Himalayan sea salt (or table salt to taste)
Directions: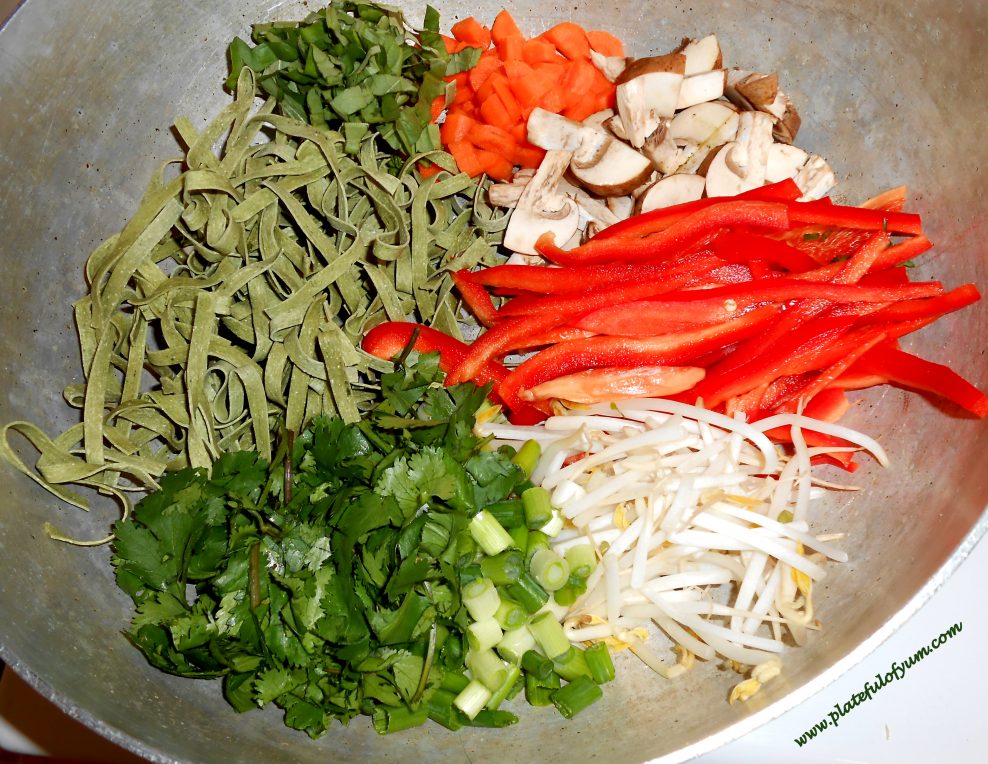 Combine all the ingredients with the exception of the salt in a large pot. Make sure the pasta is completely immersed in the coconut milk.
Cook pasta on medium heat until al dente. Stir often to ensure the pasta does not stick. Add salt to taste.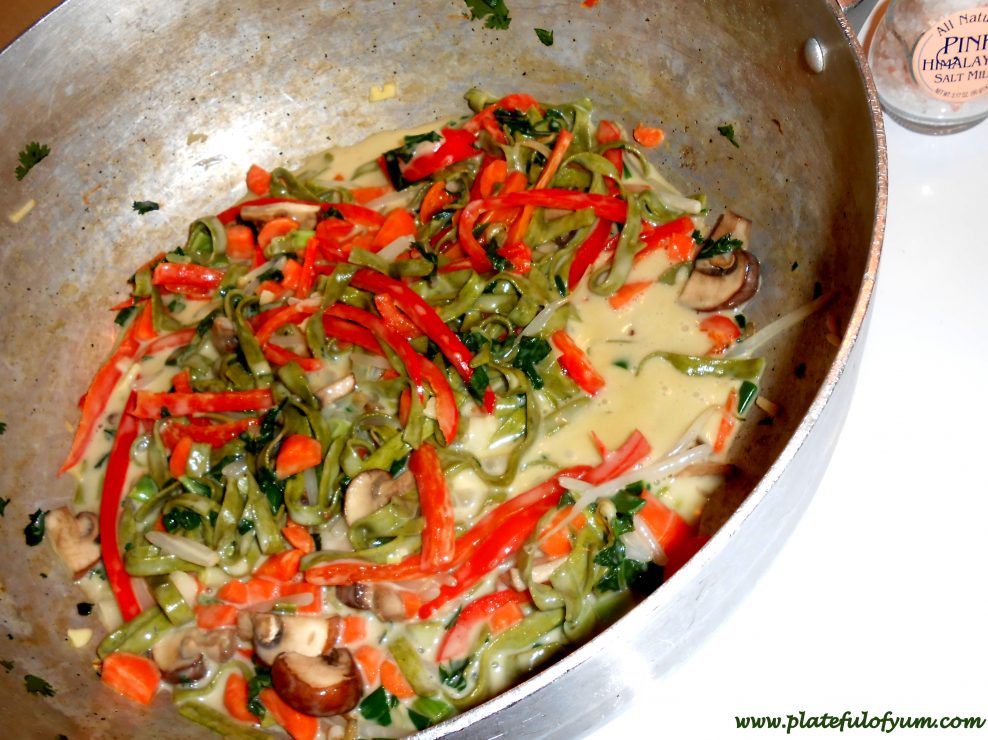 I garnished my pasta with some crushed peanuts (optional). I told you this was so easy. Enjoy, heartily.