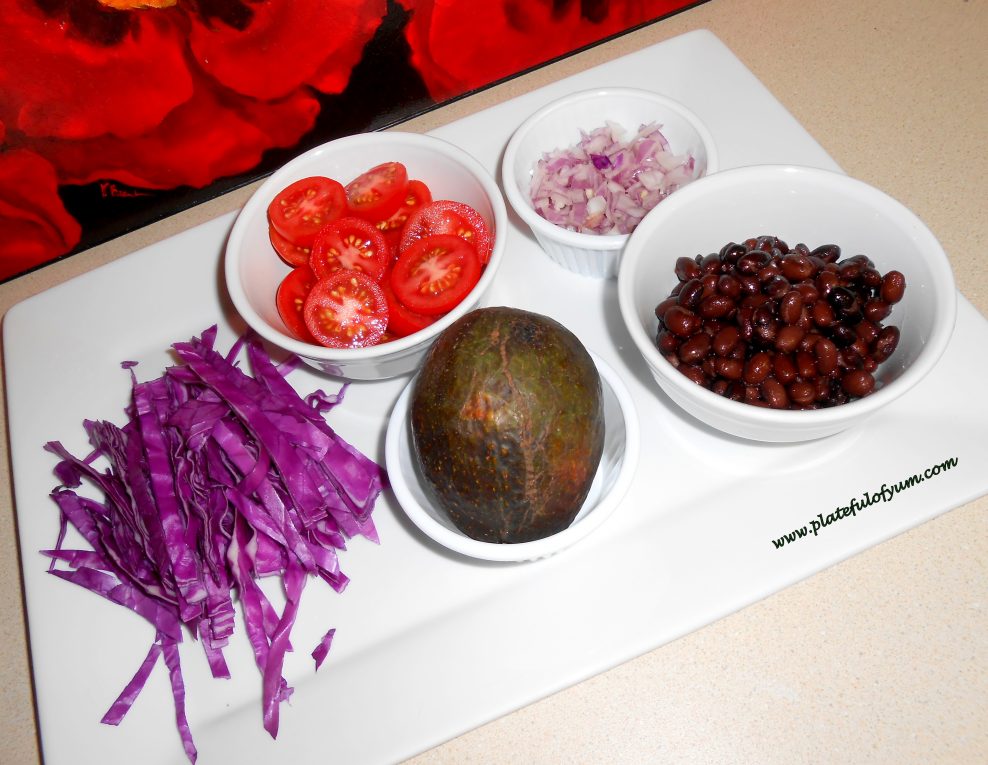 A vegan take on a traditional Mexican dish.These are so filling I promise you won't miss the cheese or the meat. And guess what?  It has no cholesterol.
Servings: 6 tortilla wedges, Serving Size: 2 tortilla wedges
Calories:  208, Protein: 7.6 g, Carbohydrate: 30.8 g, Fat: 7.26 g, Fiber: 8.56 g
Ingredients:
2 whole wheat tortillas
1 cup red cabbage, shredded
¼ cup red onion, chopped
¼ cup fresh cilantro, chopped
1 Haas Avocado
¾ cup black beans
1 garlic clove, chopped
1 tsp lime juice
1 tsp olive oil
Salt to taste
Directions:
Mash black beans and avocado (separately). To the beans, add a dash of salt, then stir. Add the lime juice to the avocado and then set aside.
Heat the olive oil on medium-high heat in a small skillet. Add in the onions and garlic and let cook until the onions start to become translucent. At this point, you will want to add the tomatoes and cilantro. Stir-fry for 2-3minutes and remove from the heat.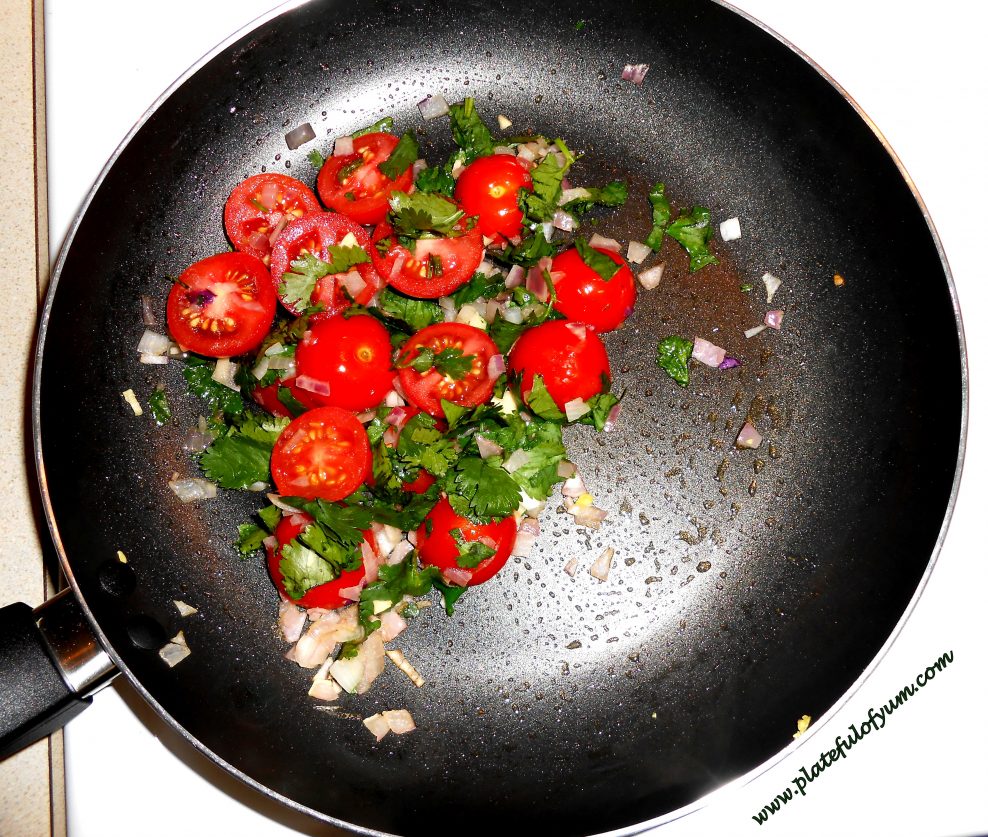 In a big skillet, heat 1 tortilla on medium heat.( Note that since you are going to be using 2 tortillas, you will want to use half of the ingredients in each one). Start with the mashed avocado as the base and spread on one half of the tortilla.  Top with black beans, and layer with the stir fry mixture of tomatoes, garlic, onion, cilantro and lastly red cabbage.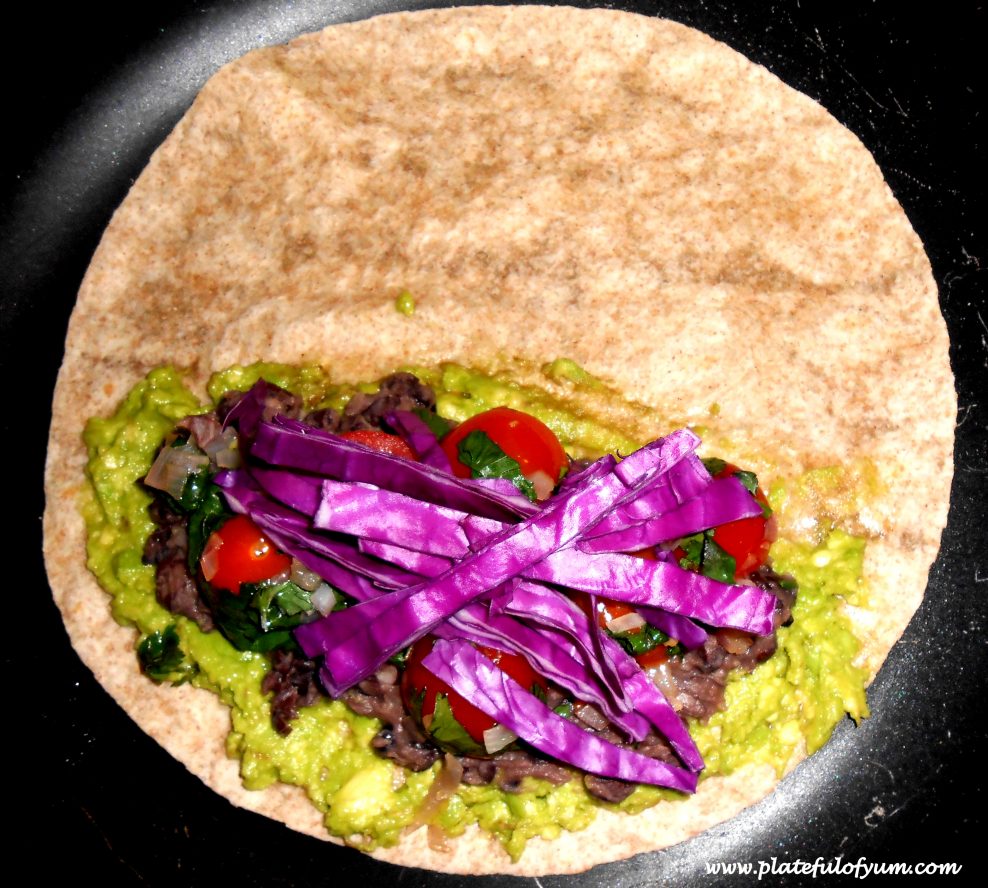 I did not stir fry the red cabbage because it gives the dish a nice crunch in its raw state. However, you can stir fry it with the tomatoes if this is your preference.
Fold the top half of the tortilla unto the bottom half. Let the bottom half of the tortilla brown, then flip unto the other side, so it can brown as well. Remove from heat, and then repeat with the second tortilla.
Cut each tortilla into 3 wedges. Enjoy warm with any dipping sauce of your choice.