YUMMY OATMEAL GRANOLA BARS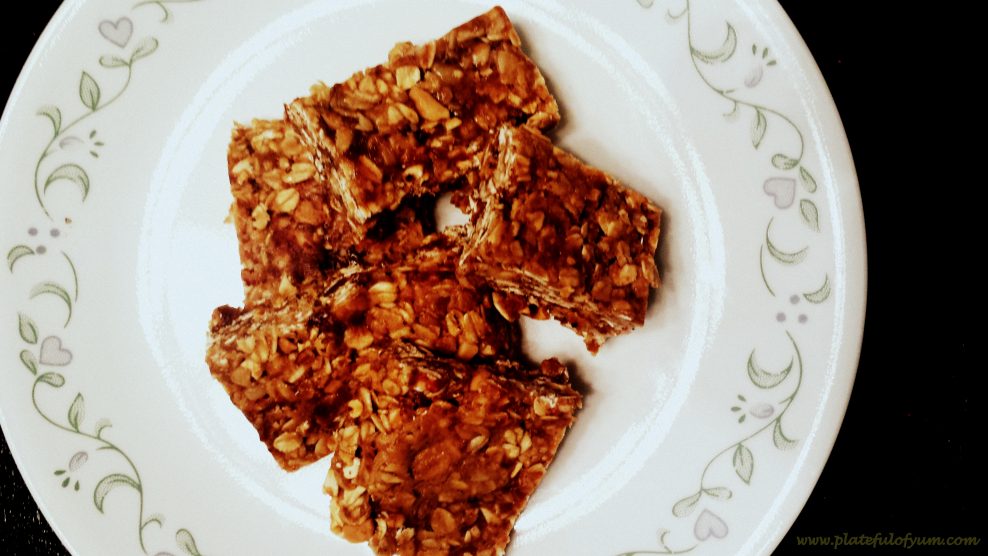 Ingredients
1 cup packed dates, pitted
1/3 cup honey
1/3 cup creamy salted natural peanut butter
1 cup chopped unsalted almonds
1 cup chopped unsalted walnuts
1 1/2 cups rolled oats
Directions
Toast oats in a 350 degree oven for 15-20 minutes or until slightly golden brown. Place pitted dates in a food processor until small bits remain, forming a dough like consistency.Combine oats, almonds, walnuts and dates in a bowl – set aside.
Warm honey and peanut butter in a small saucepan over low heat. Stir and pour over oat mixture and then mix, breaking up the dates in the process. Once mixed thoroughly, transfer to a baking dish lined with parchment paper so they lift out easily. Press down until uniformly flattened. Cover with parchment or plastic wrap, and let set in fridge or freezer for 15-20 minutes to harden.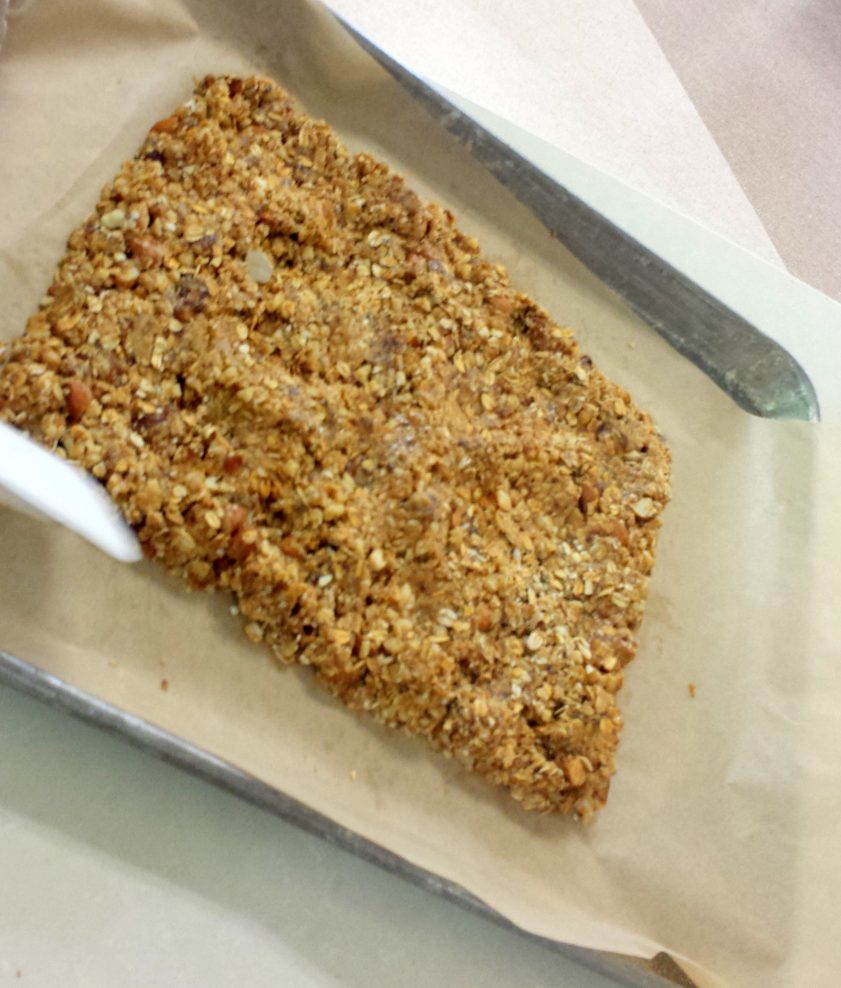 Remove bars from pan and chop into 10 or more even bars.
*Note that you can also substitute dates with prunes, if dates are not available