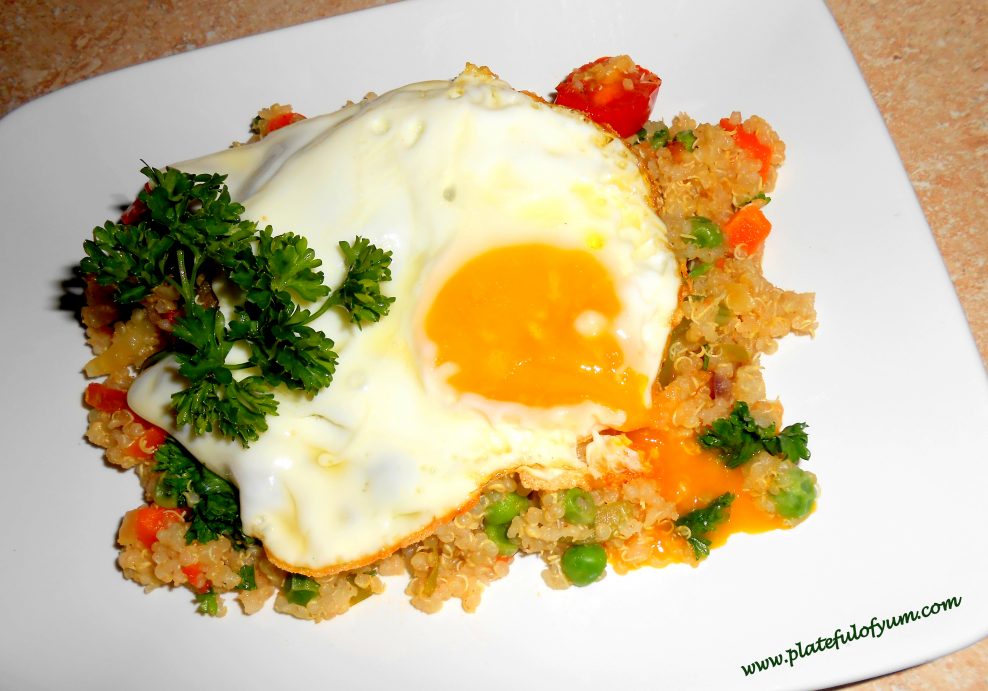 I love Quinoa because of its nutty flavor, and it also works as a great substitute for rice which is my favorite starch.  Feel free to be as creative as you want with this recipe, by adding in your own combination of favorite veggies.
Servings: 5, Serving Size: 1 cup
Calories:  198, Protein: 5.96 g, Carbohydrate: 27 g, Fat: 7.76 g, Sodium: 264 mg, Fiber: 4.03 g
Ingredients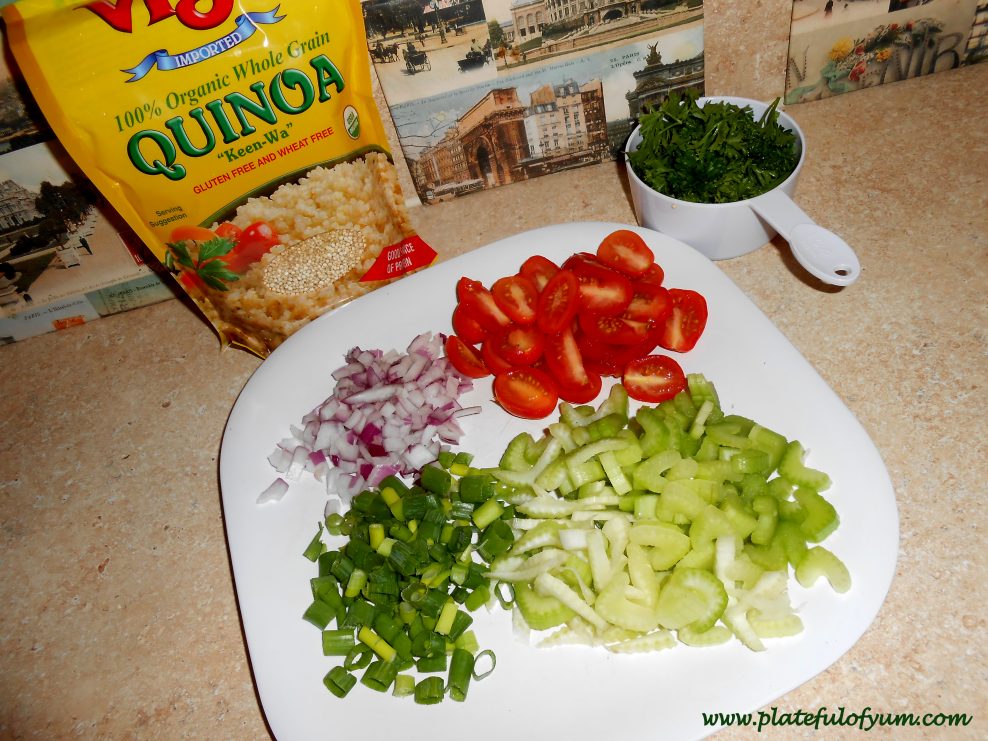 1 cup quinoa
3 celery stalks, chopped
1/3 cup green onions (only the green part)
½ cup red onions, chopped
1 cup cherry tomatoes, halved
1 cup chopped fresh parsley (optional)
2 garlic cloves, chopped
1 tsp ginger root, chopped
½ tsp salt
½ tsp curry
2 tbsp olive oil
Directions
Cook quinoa according to directions on package.  Add salt and bring to a boil until nice and fluffy.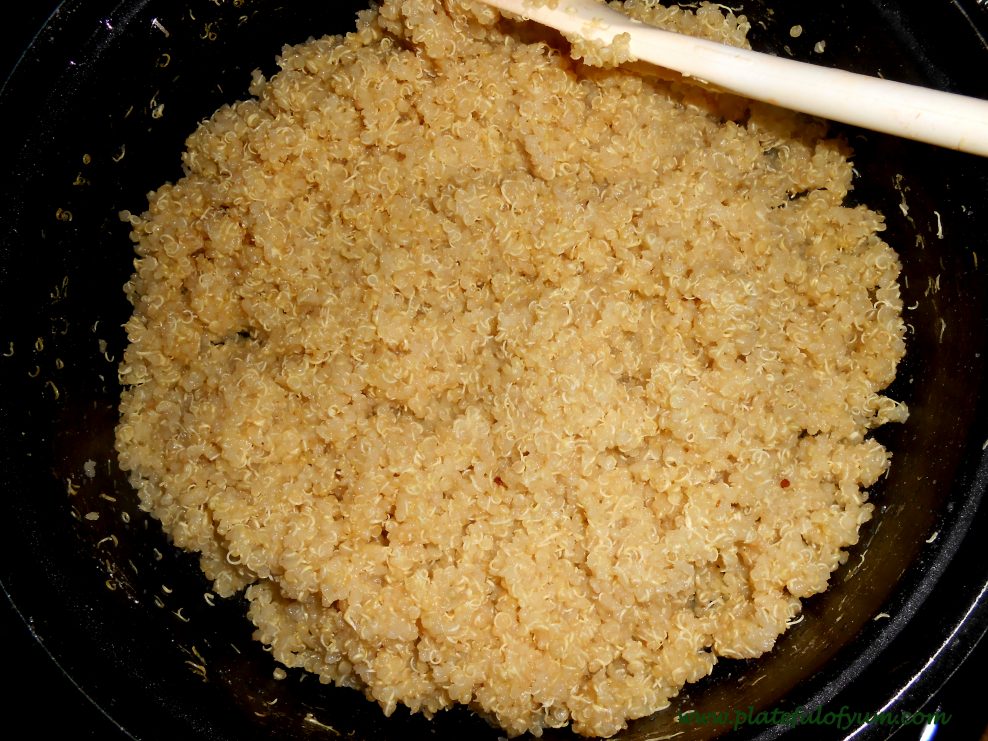 In a wok or frying pan, stir fry the onions, celery, tomatoes, garlic and ginger in olive oil for about 5 minutes on medium heat.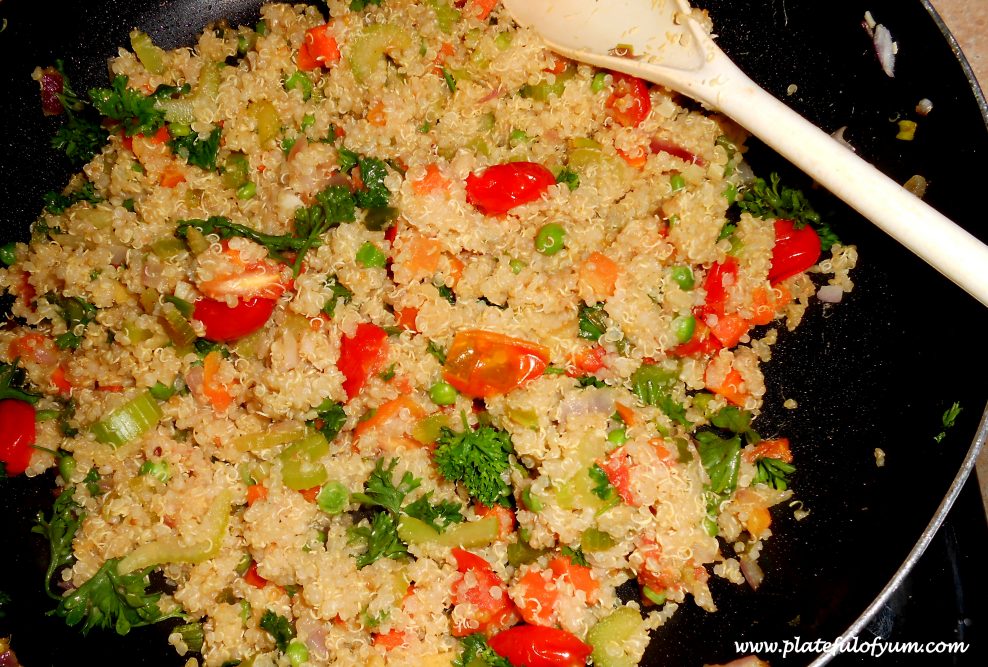 Next, add in quinoa, curry and parsley. Mix together and let cook for an additional 5 minutes. Serve warm.