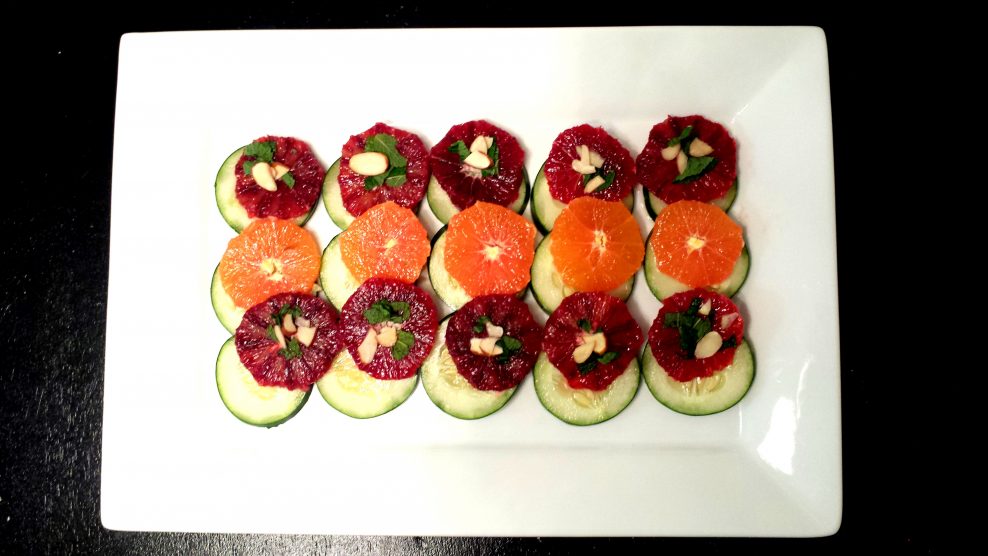 Calories:  127.6, Protein: 2.81 g, Carbohydrate: 29.2 g, Fat: 1.73 g, Fiber: 5.36 g, Sodium: 1.25 mg
Servings: 4, Serving Size: 1/4
Ingredients
3 Blood oranges
3 Cara Cara oranges
1 Large Cucumber
2 tbsp Sliced almonds
Dressing
1/4 cup Balsamic vinegar
8 Mint leaves, chopped
1 tsp honey
1 tsp grated ginger root
2 tbsp water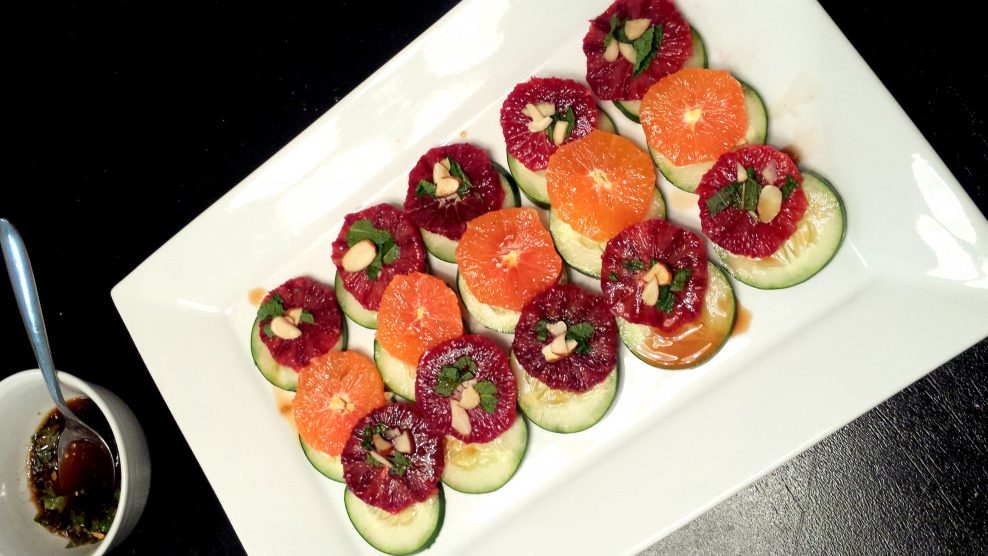 Directions:
Make the dressing by whisking together all the ingredients in a small bowl. After ingredients are thoroughly combined, set aside in the refrigerator for 30 minutes, to let the flavors intensify.
Wash and peel the oranges, then cut them in round circles, about an inch thick widthwise.
Wash the cucumber, and pat dry with a paper towel. Also cut in round circles an inch thick widthwise.
Combine oranges and cucumber together, and toss in the sliced almonds for an extra crunch.
Pour the dressing over the salad and enjoy.  You can garnish the salad with some more chopped mint leaves or almonds. Serving suggestion provided above.