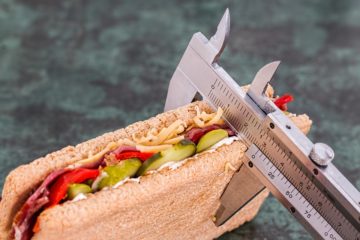 In our daily life, we get caught up so much with work that we hardly get time to actually eat the foods that our body truly needs. I am sure you can remember how many times you have skipped a meal because you were busy with work, or grabbed a 'health bar' with a latte as substitute for breakfast.
In our ever-busy lives, it is so easy to sabotage your health if you don't pay careful attention. For example the seemingly harmful act of grabbing a latte and a health bar can wreck your health. Lattes are loaded with sugar, and so are most of these bars that are marketed as healthy. Consuming large amounts of sugar, especially in a beverage can cause your blood sugars to spike dramatically, which can lead to a crash early in the day, and ultimately fatigue. This act of mindless eating can also lead to significant weight gain.
Our bodies are our most prized possession, and you don't need to wait until you develop diabetes, insulin resistance or high cholesterol before taking control of your health. Nutrition is a very powerful tool, and eating the right foods can help reverse or manage disease. This is the reason why one should go to a nutrition consultant. We are the best Nutrition Consultants in California and we can help you get your health back on track. More than just putting you on a diet, we actually work with you to bring about total lifestyle transformation.
We teach you how to eat with balance, so that you can still enjoy your favorite foods while meeting your health goals. Think about how many times you failed to achieve what you wanted due to numerous commitments in life. It is time to put yourself first. With our approach-combining the right diet with nutrition coaching, you will see significant changes.
If you are looking for a nutrition consultant in California, with proven results you have come to the right place. Let us help you get in the best shape of your life, and improve your health for good. Contact us for a nutrition consultation http://bit.ly/Freenutritionconsult